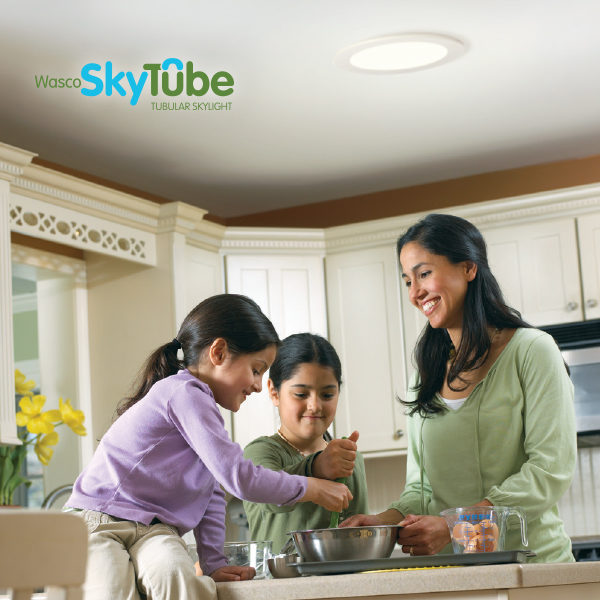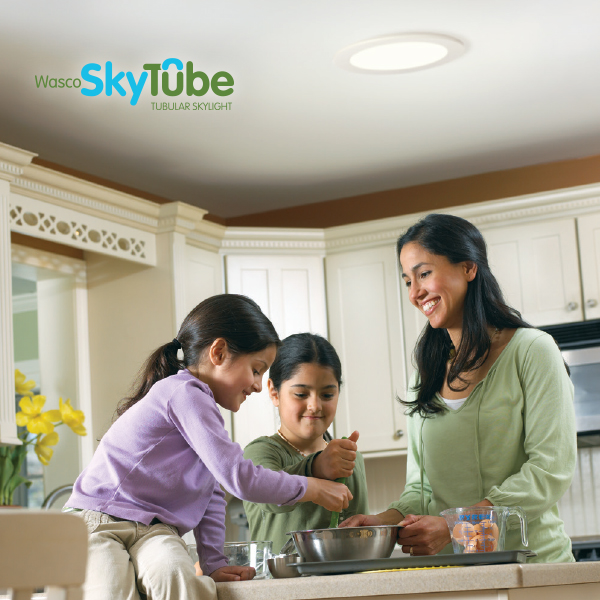 SkyTube Tubular Skylights
Economical way to bring Sunlight to any room without costly renovation!
Wasco's tubular sun tunnel skylight brings soft, natural daylight into any room in your home – even in small spaces where larger skylights won't fit. Brighten up to 300 sq. ft. with a single tube!

ROOF DOME
Severe weather model
1
UV-Resistant polycarbonate dome with patented optics transmits maximum natural light.

LEAK-PROOF ROOF FLASHING
Spun aluminum flashing covers most roof pitches and material types, bringing bright natural light to any room.

TWO 15" ADJUSTABLE LIGHT TUBES
Tubes are jointed to rotate up to 45° for ease of alignment. Mirrored interior finish reflects maximum light. Extension kit available for installations greater than 28".

CEILING TRIM RING AND DIFFUSER
Interior ceiling trim ring snaps over the lower tube for an air-tight seal. The low profile diffuser attaches to the trim ring with a simple turn. Easy to remove for cleaning.
1 Units comply with Florida Building Code including the High Velocity Hurricane Zone.
Find a Dealer
Two Sizes

Easy Installation

Variety of Options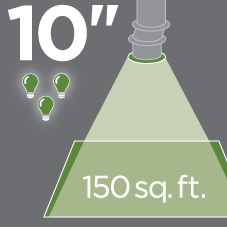 10" SkyTube lights up to 150 square feet. 10" equals up to three 100 watt light bulbs
2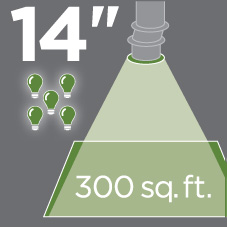 14" SkyTube lights up to 300 square feet. 14" equals up to five 100 watt light bulbs
2
2 Based upon full mid-day sun and a 48 inch tube length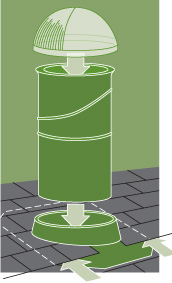 ON ROOF
Cut opening, install flashing, insert adjustable tube, attach dome.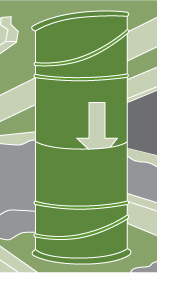 IN ATTIC
Measure, adjust and assemble tube components.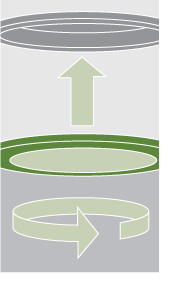 AT CEILING
Locate diffuser position and cut opening, attach ceiling ring and attach diffuser assembly.
The Solar Powered Dimmer for SkyTube gives you the ability to control natural light provided by your Wasco SkyTube and allows you to install tubular skylights in rooms like bedrooms, nurseries, and media rooms.
Easy to Install – No hard-wiring and retrofits all 10" Tubular Skylights.
Green Friendly – Powered by a solar panel and four (4) rechargeable Ni-MH batteries.
Easy to use – Three-button remote opens, closes, and stops dimmer at any point in operation allowing full light control and turns the nightlight on and off.
Increased tube placement – Allows tubes to go in rooms like never before – bedrooms, nurseries, and media rooms.
Unlimited adjustability of light output.
2-LED nightlight feature offers soft, subtle light.
Perfect for Commercial or Residential daylighting.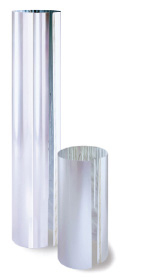 Extension Tubes
Available in 20" and 48" lengths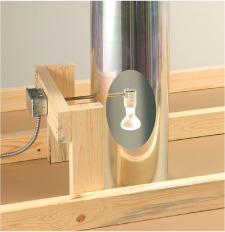 Electric Light Kit
Converts skylight to a ceiling light at night. Works from a wall switch, and is UL approved.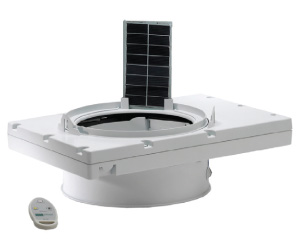 Solar Powered Dimmer
(Optional with 10" Model)
Control natural light day or night. Solar Powered dimmer snaps to the light tube. No hard wiring required.