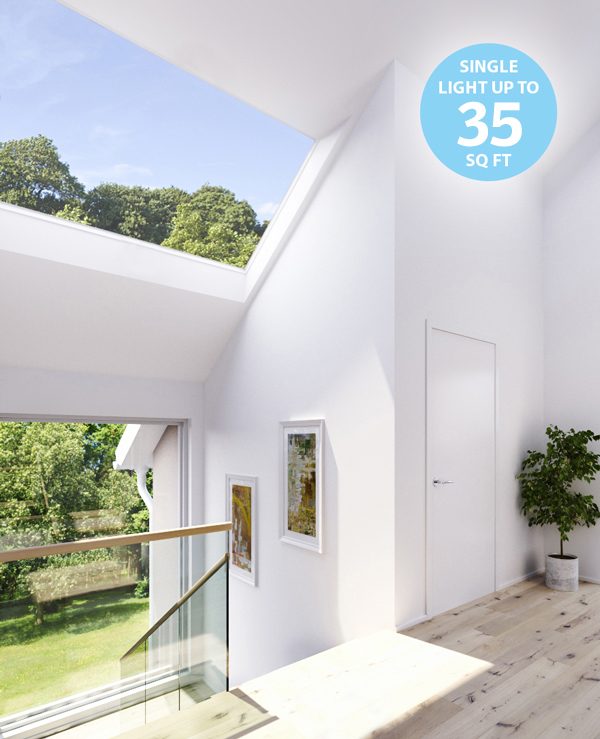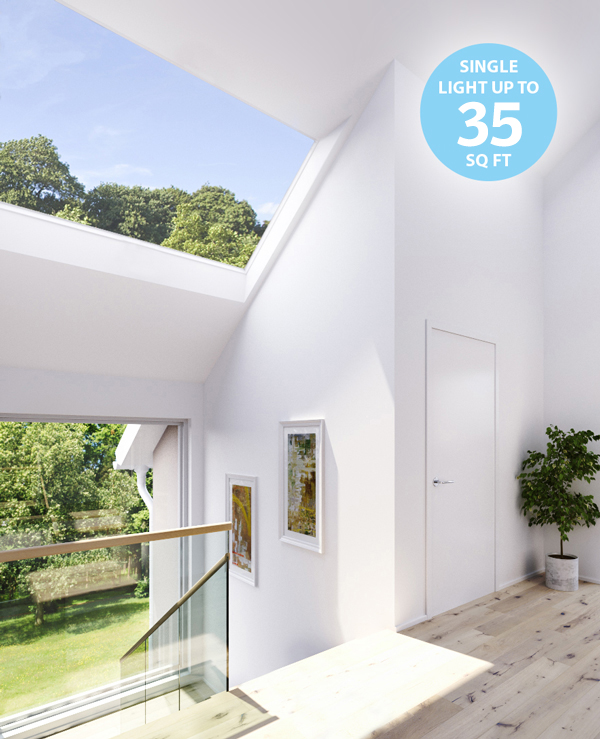 SkyMax Large Span Skylights
Maximized Daylighting and Thermal Performance – Energy Efficient Single Light up to 35 Square Feet!
Spanning up to 10 feet, the dramatic SkyMax skylight doubles the square footage of standard flat glass skylights – without losing thermal efficiency. The SkyMax also incorporates a condensation channel to prevent leaking, eliminating the need for weep holes. For large, single light spans, the vinyl frame is structurally reinforced with aluminum. All SkyMax have a standard polyester powder coat finish in VELUX Grey. Additional finish colors, including copper cladding are available.
Features & Benefits
Clean exterior profile provides natural light without obstructing roofline
Versatile sizing allows for greater flexibility in positioning options
Covers areas up to 35 square feet – 10 feet at the longest dimension
Optional Skylight Upgrades
Available in stocked and custom sizes
Laminated LoĒ3 glass standard, custom glass options available Custom finish options available
Compliance and Certifications
WDMA Hallmark Certification
NFRC Certification
Florida Product Approval
IAPMO-ES Certified
Find a Dealer
Finishes

Standard Stocked Sizes
FINISH COLORS
The standard polyester powder coat finish for SkyMax is Neutral Grey. We also offer anodized and high-performance designer color finishes, as well as copper cladding:

The colors shown are approximate and are intended as a guide only.

Custom sizes are available up to 35 square feet, 10 feet at longest dimension.