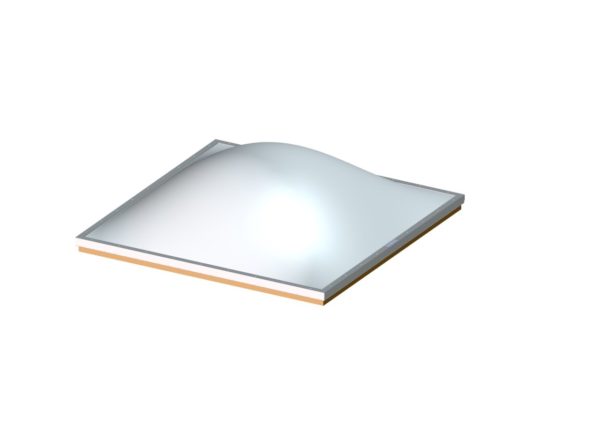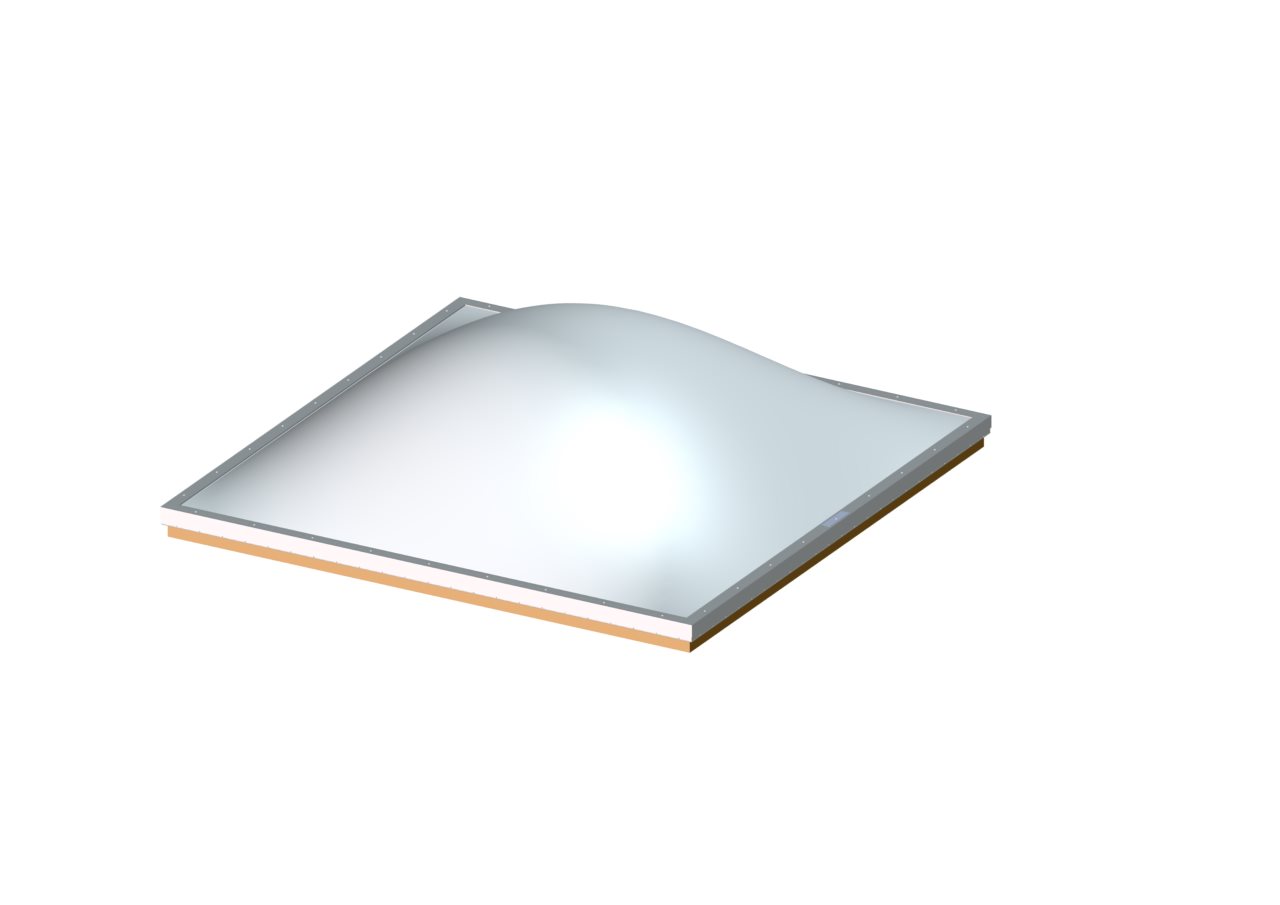 Thermalized Venting Acrylic Domed Units
Get the same high quality of Wasco Thermalized Fixed Acrylic Domed Units in an innovative venting model, available in both dome and pyramid styles. Domes are available in thermoformed acrylic or polycarbonate, single or double glazing. This energy saving solar skylight provides beautiful natural light with a convenient venting window.
Venting skylight features:
Double wall 1″ fiberglass insulated aluminum skin design
Permatherm® extruded vinyl curb frame and sash frame with thermally-fused corners
Heliarc-welded aluminum corners for long-term dependability
Venting hardware allows hinged sash to open to 11" for optimum ventilation
Fiberglass mesh screen
Accessories include eye handle with extension pole or motorization kit
Safety Considerations

Standard Sizes

Glazes and Finishes

Options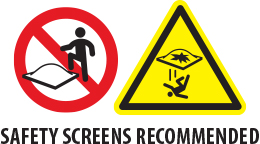 Wasco skylights are designed to withstand normal elements of the weather. They are not designed to withstand human impact or falling objects. These skylights should not be walked upon under any circumstances. The owner or designer should restrict access only to authorized personnel who have been adequately cautioned as to the location of the skylights and informed of the warning above, or said owner should provide protective guard rails or screens around the skylights.
Model
Curb Mount (CSV)
O.D. of Curb
Deck Mount* (CAV)
Rough Opening
CSV/CAV–2828
25 ¼" x 25 ¼"
22 ½" x 22 ½"
CSV/CAV–2852
25 ¼" x 49 ¼"
22 ½" x 46 ½"
CSV/CAV–3636
33 ¼" x 33 ¼"
30 ½" x 30 ½"
CSV/CAV–3652
33 ¼" x 49 ¼"
30 ½" x 46 ½"
CSV/CAV–4242
40″ x 40″
37 ¼" x 37 ¼"
CSV/CAV–5252
49 ¼" x 49 ¼"
46 ½" x 46 ½"
CSV/CAV–5236
49 ¼" x 33 ¼"
46 ½" x 30 ½"
Custom sizes are available.
Note: First dimension is the hinge side (*2852 is hinged on the 28 side).
Finish Colors
Frame finish is PVC, white interior and bronze exterior. Aluminum retainer frame.
Retainer Finish:
Mill (Standard)
Anodized, Kynar 500, Baked Enamel (more information)
Copper Clad
Glazing Options
Outer:
Clear
#2412 Bronze
#2447 White
Inner:
Pole Eye and Pole
Replaces the standard crank handle to allow use of the Skylight Pole.
LWS Motor Kit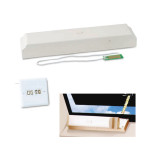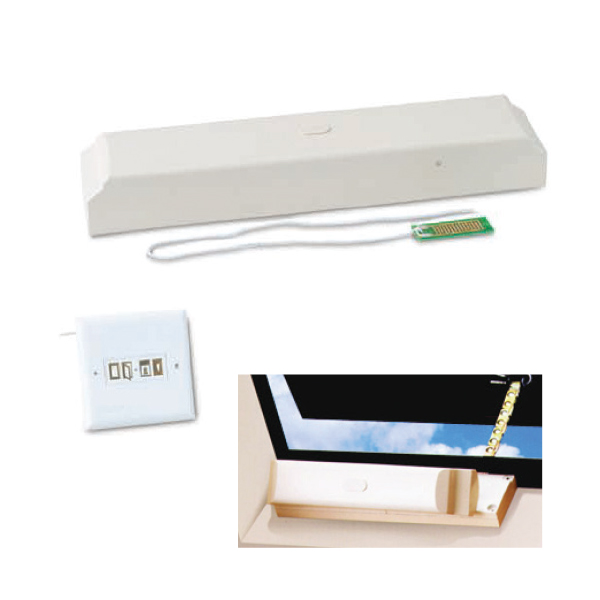 A motorized retrofit to existing manually vented skylights. To motorize manually vented models, retrofit the hand crank casing with a WLS Motor Kit. Includes electric motor, rain sensor and wall mounted control unit. The WLS is a hard-wired electric motor with wall switch control. Installation by a certified electrician is recommended. Each motorized window must have its own control unit. LWS Motor and Switch cannot be ordered separately. Optional wireless LWS remote controls are available, purchased separately.
LWS Remote Control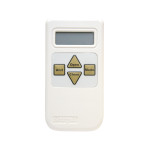 Optional replacement of wall mounted switch. For use with LWS Motorization Kit, RF (radio frequency) hand-held remote can control multiple venting skylights. Nine zones or "unit codes" are available to allow units to be controlled in groups and organized to your needs.
Safety Screens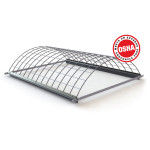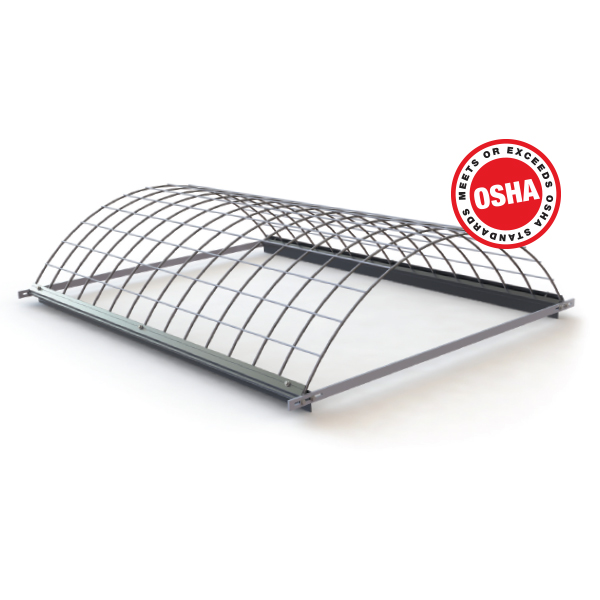 Lightweight, easy to install, and meet the intent for OSHA fall protection standards. Wasco's Safety Screens can be installed permanently over units or as temporary protection on construction sites.*
*Must be secured to roof or curb for temporary use.