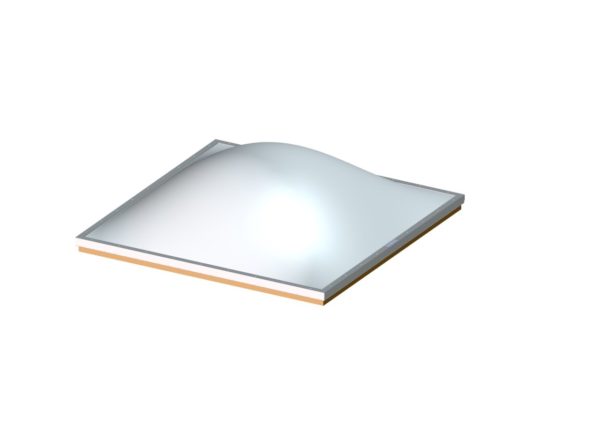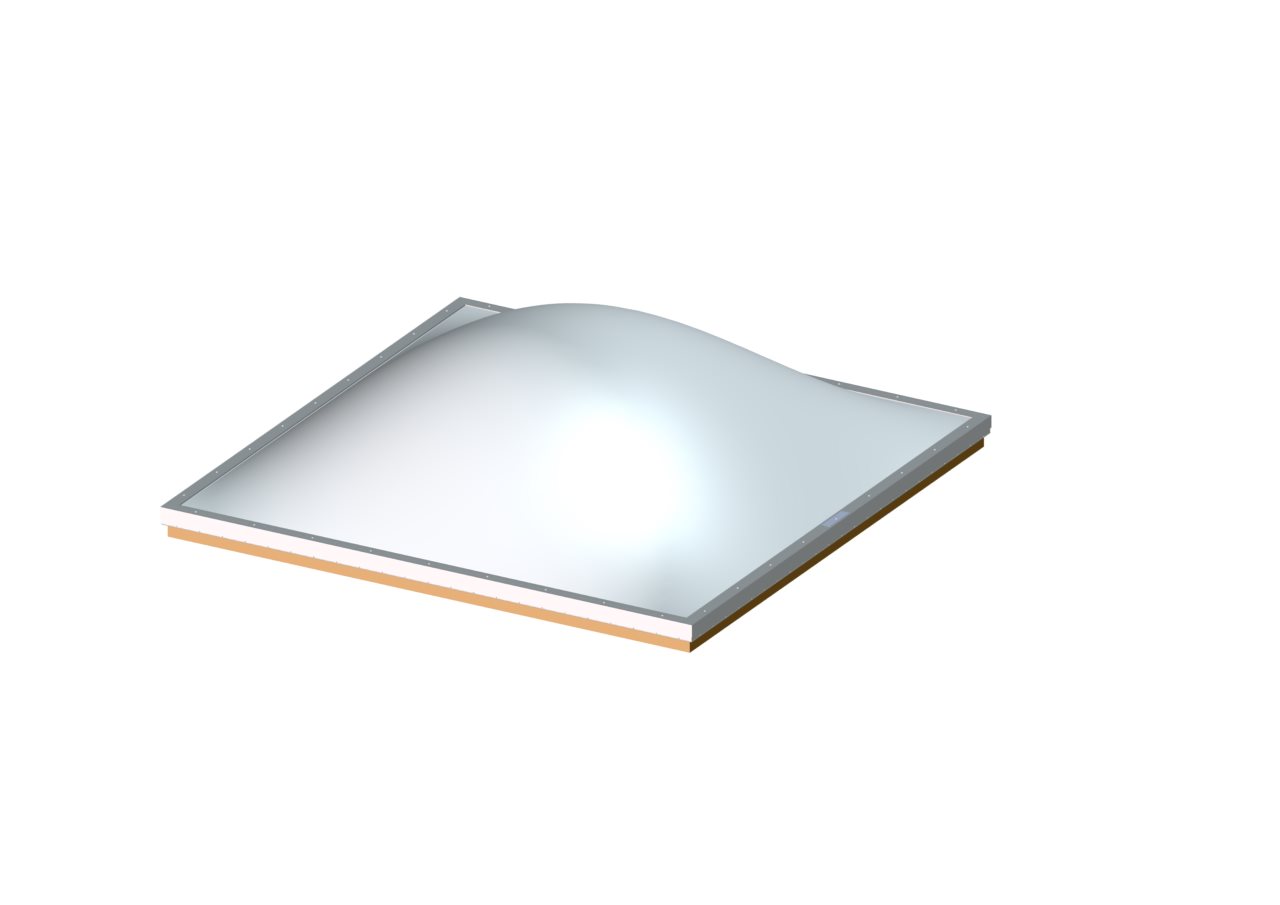 Domed Unit – Venting
Get the same high quality acrylic domed units in an innovative venting model, available in both dome and pyramid styles. Domes are available in double dome thermoformed acrylic glazing.
Manual, Electric, and Solar Powered options
For use on 1½" thick site-built or prefabricated curbs
Heat welded one-piece curb frame construction: sloped and chambered extruded PVC curb frame with integral condensation gutter and counterflashing downward leg
Aluminum retainer frame finish: Mill (standard), anodized, Kynar 500, baked enamel (more information)
Safety screens available
Standard Sizes

Glazes and Finishes

Options

Safety Considerations
CWVS – Solar Powered Venting, Double Dome, Curb Mount
CPVS – Solar Powered Venting, Double Dome, Pyramid Outer, Curb Mount
CWVM – Manual or Electric Venting, Double Dome, Curb Mount
CPVM – Manual or Electric Venting, Double Dome, Pyramid Outer, Curb Mount
| Model | Curb Mount O.D. of Curb |
| --- | --- |
| 2828 | 25 ¼" x 25 ¼" |
| 2852 | 25 ¼" x 49 ¼" |
| 3636 | 33 ¼" x 33 ¼" |
| 3652 | 33 ¼" x 49 ¼" |
| 4242 | 40″ x 40″ |
| 5236 | 49 ¼" x 33 ¼" |
| 5252 | 49 ¼" x 49 ¼" |
Custom sizes are available.
Note: First dimension is the hinge side (*2852 is hinged on the 28 side).
Finish Colors
Frame finish is PVC, white interior and bronze exterior. Aluminum retainer frame.
Retainer Finish:
Mill (Standard)
Anodized, Kynar 500, Baked Enamel (more information)
Copper Clad
Glazing Options
Outer:
Clear
#2412 Bronze
#2447 White
Inner:
Clear
#2447 White
SatinIce
solar powered venting
Remote operated • Battery powered • Solar charged
No Wiring Needed – Powered by a factory installed solar charged battery pack
Wireless Remote – A wireless RF hand-held remote gives you full control of all skylight functions for up to 81 units
Rain Sensor – Automatically closes the skylight in damp weather
Manual & Electric Venting
Manual Venting Option:
Pole Eye and Pole – Replaces the standard crank handle to allow use of the Skylight Pole.
Electric Venting Option:
LWS Motor Kit – A motorized retrofit to existing manually vented skylights. To motorize manually vented models, retrofit the hand crank casing with a WLS Motor Kit. Includes electric motor, rain sensor and wall mounted control unit. The WLS is a hard-wired electric motor with wall switch control. Installation by a certified electrician is recommended. Each motorized window must have its own control unit. LWS Motor and Switch cannot be ordered separately. Optional wireless LWS remote controls are available, purchased separately.
LWS Remote Control – Optional replacement of wall mounted switch. For use with LWS Motorization Kit, RF (radio frequency) hand-held remote can control multiple venting skylights. Nine zones or "unit codes" are available to allow units to be controlled in groups and organized to your needs.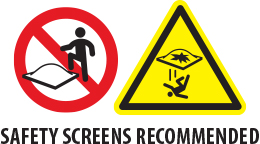 Skylights pose an inherent risk of injury or death from fall throughs, and the safety of others is of the utmost importance to VELUX.  VELUX recommends that the customer, building owner or manager use additional protection with the skylight such as an exterior or interior safety cage, to enhance long-term safety.  The building owner or manager is responsible for providing fall protection around the skylight in accordance with OSHA regulations.  VELUX also recommends that the building owner or manager restrict roof access only to personnel who have been cautioned as to the location of the skylights, and warned not to sit, step or walk on the skylights.