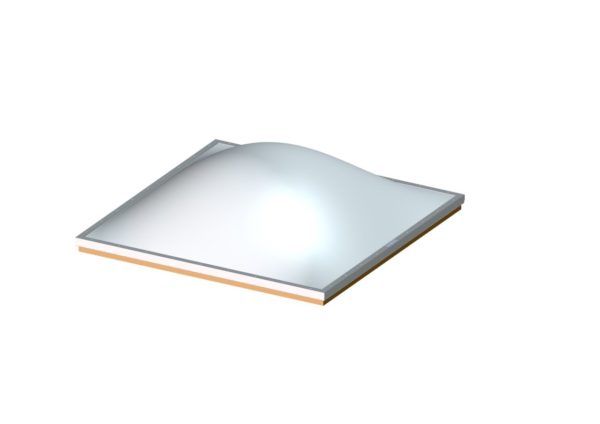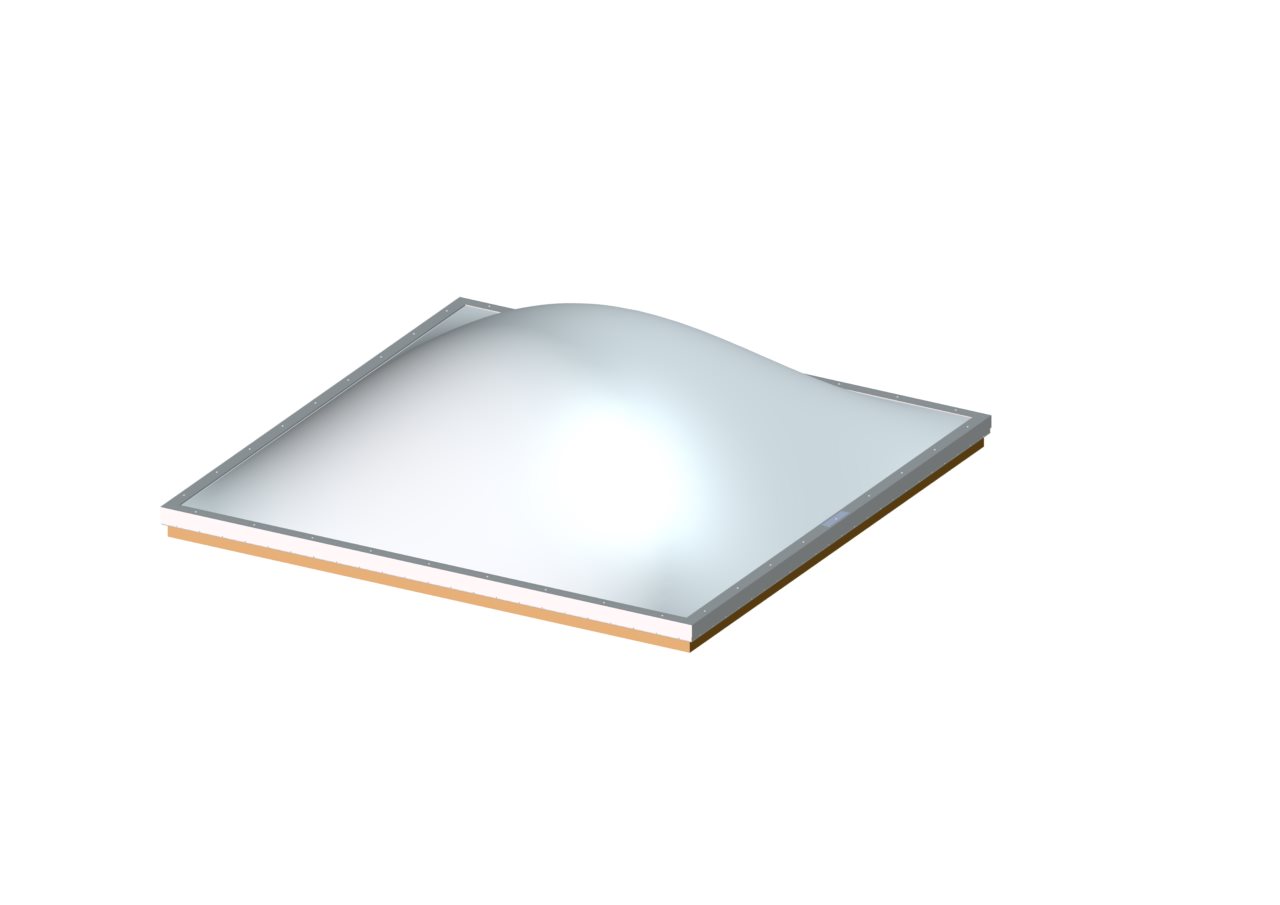 Thermalized Fixed Acrylic Domed Units
Wasco curb mount or deck mount Thermalized® Solar-Energy Skydomes® offer outstanding lighting and thermal performance in a versatile range of dome or pyramid styles. These energy saving sky windows offer the highest performance in a fixed unit plastic glazed skylight.
Fixed units are also available with Fall Protection, Hurricane Rated, and Blast Resistant glazing.
Download BIM Models for Revit®
Models CS, CSP
CS (Standard Dome) RFA   |   CSP (Pyramid Dome) RFA   |   View on BIMobject
Curb Mount
Models CS and CSP Curb Mount Thermalized Skydomes:
For use on 1-1/2″ thick site-built or prefabricated curbs
Skydome Unit is fully assembled with stainless steel screws and high performance weather seals
Heat welded one-piece curb frame construction: heavy vinyl extruded curb frame with co-extruded weather seals, integral condensation gutter and counterflashing downward leg
Aluminum extruded heliarc welded retainer frame
Optional copper cladding available
Glazing is available in thermoformed acrylic as single or double domes
Safety screens available
Deck Mount
Models CA and CAP Deck Mount Thermalized Skydomes:
Skydome Unit is fully assembled with corrosion proof screws and high performance weather seals
Heavy vinyl extruded curb with co-extruded weather seals, integral condensation gutter and locking system for inner and outer skins of insulated aluminum curb
Curb heights available in 4″, 9″ or 12″
Optional copper cladding available
Aluminum curb and extruded retainer frame components have heliarc welded corners for long-term dependability
Glazing is available in thermoformed acrylic as single or double domes
Safety screens available
Safety Considerations

Single Dome

Double Dome

Single Dome with Lumira Aerogel

Double Dome with Lumira Aerogel