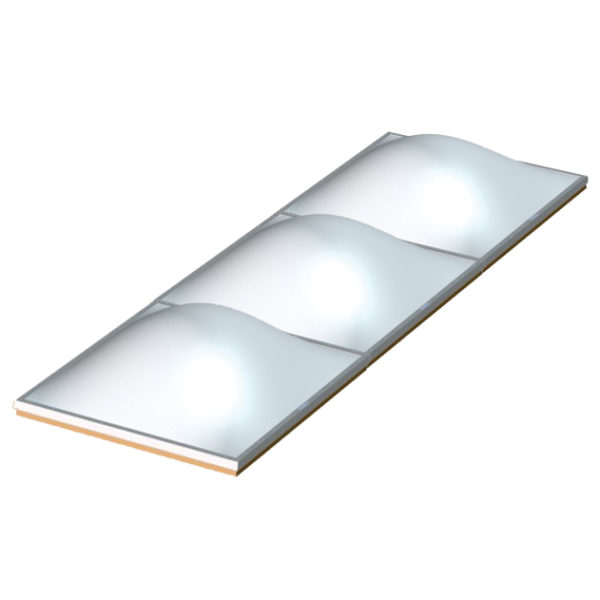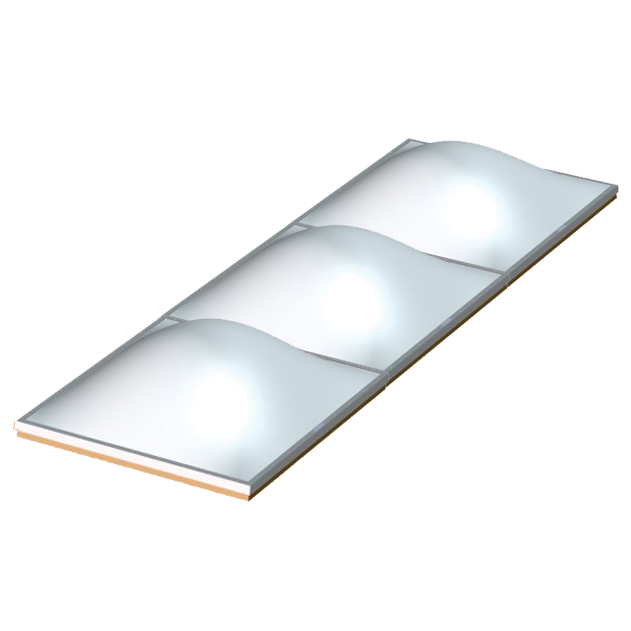 Tandem Unit System
Acrylic Dome Unit Skylight System in Widths up to 8′ and Unlimited Lengths
Wasco's Thermally Broken Tandem Unit System (TSST) offers virtually unlimited design possibilities for a fully customized configuration.
The TSST allows domes or dome assemblies to be combined side by side in a single frame. Domes are separated by a structural purlin and are available single or double glazed with domed or pyramid shapes.
For flat roof applications
Curb mount – for use on minimum 1-1/2″ thick site-built or prefabricated curbs
Double dome units meet the intent of OSHA Fall Protection standards and tested to 775 ft-lbs
Thermally broken extruded aluminum curb frame with integral condensation gutter and counter-flashing downward leg
Maximum dome sizes of 8′ x 8′
Equal purlin spacing (equal dome sizes)
Maximum unsupported purlin width of 5′ @ 30 psf positive loading, structural support required for 5′ and above @ 30 psf positive loading up to 8′ widths
Units ship assembled and glazed in sections up to 19'6″
Glazing Options

Finish Options

Safety Considerations
Single Dome
Domed or pyramid shapes
Glazing options – Clear, Bronze, or White
Double Dome
Domed or pyramid shapes
Outer glazing options – Clear, Bronze, White, or Satin Sky (limited sizes)
Inner glazing options – Clear or White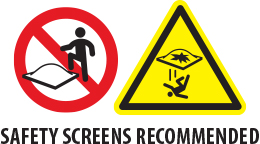 Wasco skylights are designed to withstand normal elements of the weather. They are not designed to withstand human impact or falling objects. These skylights should not be walked upon under any circumstances. The owner or designer should restrict access only to authorized personnel who have been adequately cautioned as to the location of the skylights and informed of the warning above, or said owner should provide protective guard rails or screens around the skylights.