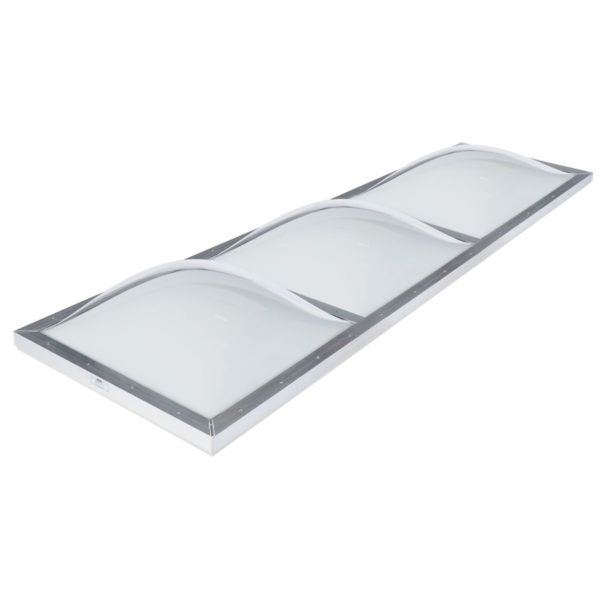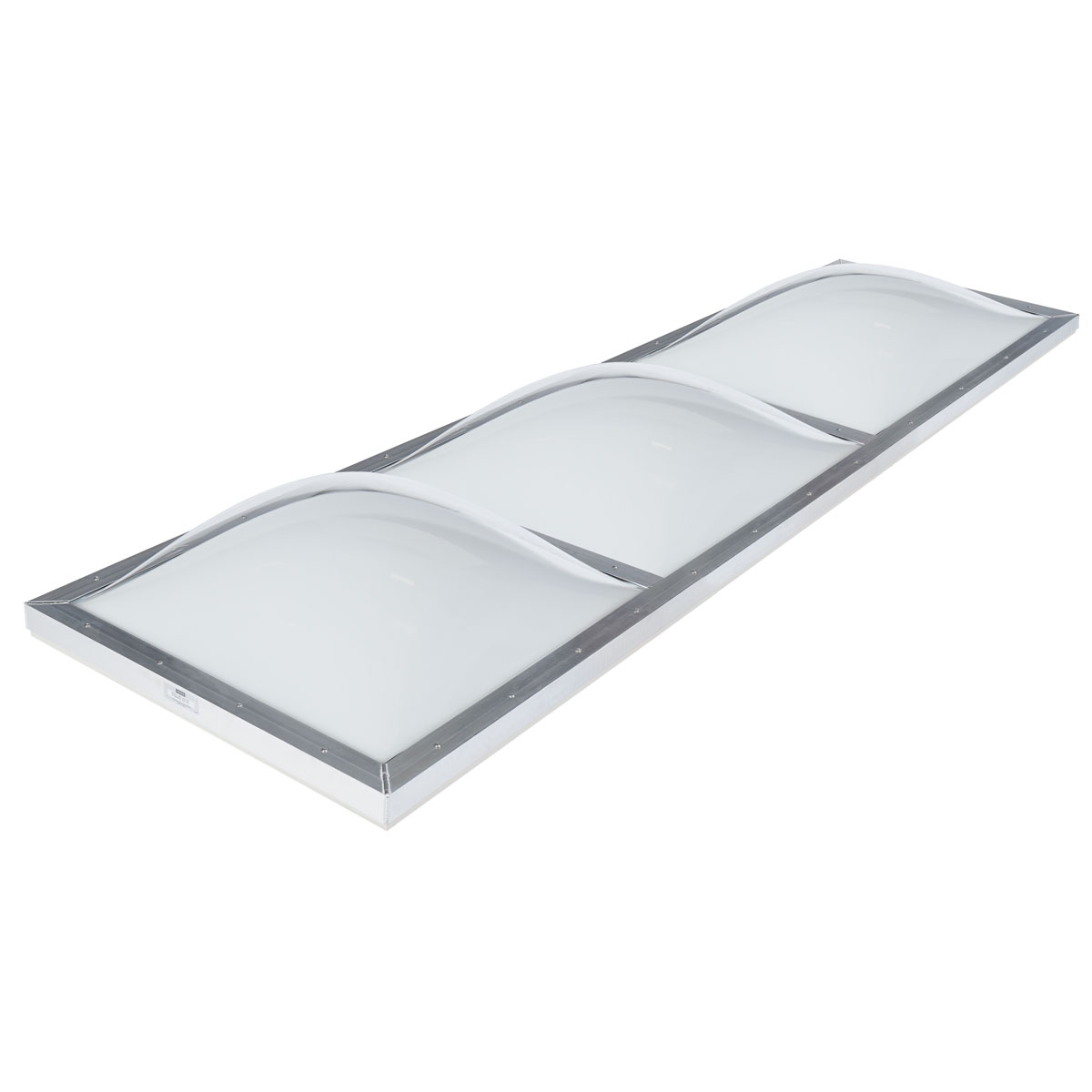 Tandem Unit System
Acrylic Dome Unit Skylight System in Widths up to 8′ and Unlimited Lengths
Wasco's Thermally Broken Tandem Unit System (CTMD) offers virtually unlimited design possibilities for a fully customized configuration.
The CTMD allows domes or dome assemblies to be combined side by side in a single frame. Domes are separated by a structural purlin and are available single or double glazed with domed or pyramid shapes.
For flat roof applications
Curb mount – for use on minimum 1½" thick site-built or prefabricated curbs
Thermally broken extruded aluminum curb frame with integral condensation gutter and counter-flashing downward leg
Maximum dome sizes of 8′ x 8′
Equal purlin spacing (equal dome sizes)
Maximum unsupported purlin width of 5′ @ 30 psf positive loading, structural support required for 5′ and above @ 30 psf positive loading up to 8′ widths
Units ship assembled and glazed in sections up to 19'6″
Safety screens are recommended.
Glazing Options

Finish Options

Safety Considerations
Single Dome
Domed or pyramid shapes
Glazing options – Clear, Bronze, or White
Double Dome
Domed or pyramid shapes
Outer glazing options – Clear, Bronze, White, or Satin Sky (limited sizes)
Inner glazing options – Clear or White
Retainer Finish:
Mill (Standard)
2605 FEVE Powder Coat, 2605 PVDF, 2604 Powder Coat, and Anodized (more information)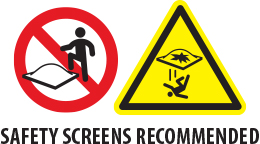 Skylights pose an inherent risk of injury or death from fall throughs, and the safety of others is of the utmost importance to VELUX.  VELUX recommends that the customer, building owner or manager use additional protection with the skylight such as an exterior or interior safety cage, to enhance long-term safety.  The building owner or manager is responsible for providing fall protection around the skylight in accordance with OSHA regulations.  VELUX also recommends that the building owner or manager restrict roof access only to personnel who have been cautioned as to the location of the skylights, and warned not to sit, step or walk on the skylights.