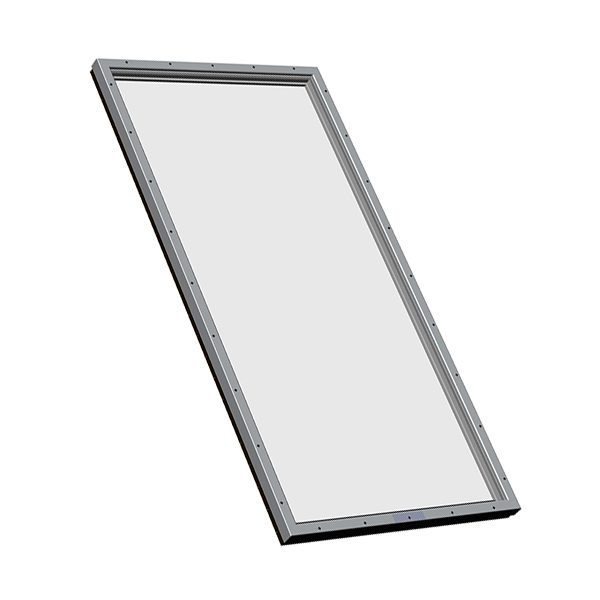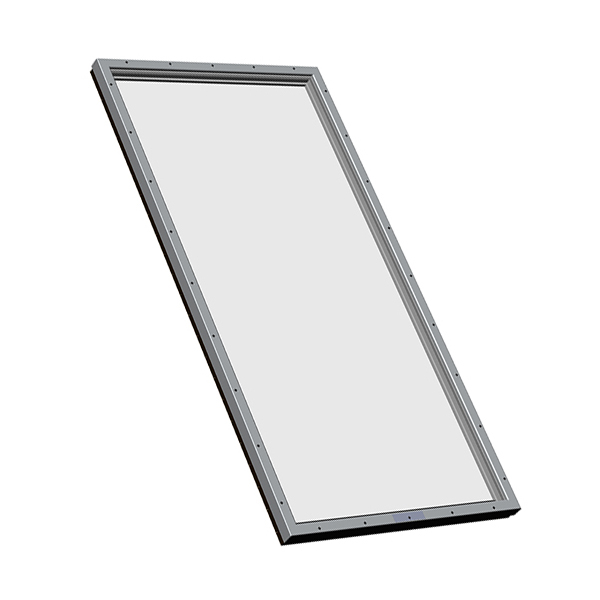 SkyMax Large Span Glass Units
Maximized Daylighting and Thermal Performance – Energy Efficient Single Light up to 32 Square Feet!
SkyMax doubles the square footage of standard size flat glass unit skylights without loss of thermal efficiency.
SkyMax combines the thermal performance of our smaller vinyl frame unit skylights with the structural benefits of our larger aluminum framed structural skylights.
SkyMax's one piece extruded vinyl curb incorporates a condensation channel, eliminating the need for weep holes. This, combined with high-end glazing options, maximizes its thermal performance.
The SkyMax's vinyl frame is structurally reinforced with aluminum, allowing large single light spans.
Single Light Up to 32 Square Feet – Ten Feet at Longest Dimension
Meets Most Local Energy Codes and Can Meet IECC in All Climate Zones*
10 Year Warranty
For Flat or Sloped Roof 1° – 60° (1/4:12 – 20:12)
Download BIM Models for Revit®
Model GSM
Revit Family RFA   |   View on BIMobject
*Dependent on use of lighting controls and other factors. Contact Wasco for more information.
Find a Sales Rep
Login or Register

to Save Documents to Binder
Glazes and Finishes

Safety Considerations
Glazing Options
1-1/16″ Solarban 70XL (2)/Argon/Clear HS Laminated is standard. Custom glazing is available, contact your local sales representative for more information.
Finish Options
Curb Finish:
PVC – White Interior, Bronze Exterior
Retainer Finish:
VELUX Cool Grey (Standard)
Anodized, Kynar 500, Baked Enamel (more information)
Copper Clad
Mill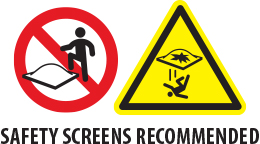 Skylights pose an inherent risk of injury or death from fall throughs, and the safety of others is of the utmost importance to VELUX.  VELUX recommends that the customer, building owner or manager use additional protection with the skylight such as an exterior or interior safety cage, to enhance long-term safety.  The building owner or manager is responsible for providing fall protection around the skylight in accordance with OSHA regulations.  VELUX also recommends that the building owner or manager restrict roof access only to personnel who have been cautioned as to the location of the skylights, and warned not to sit, step or walk on the skylights.