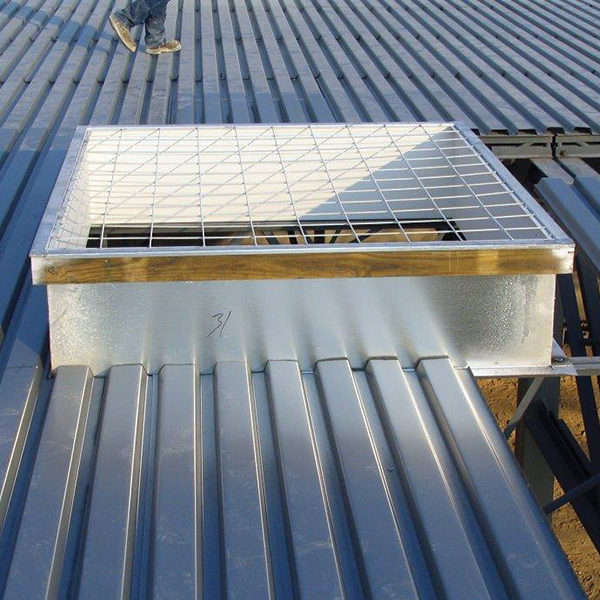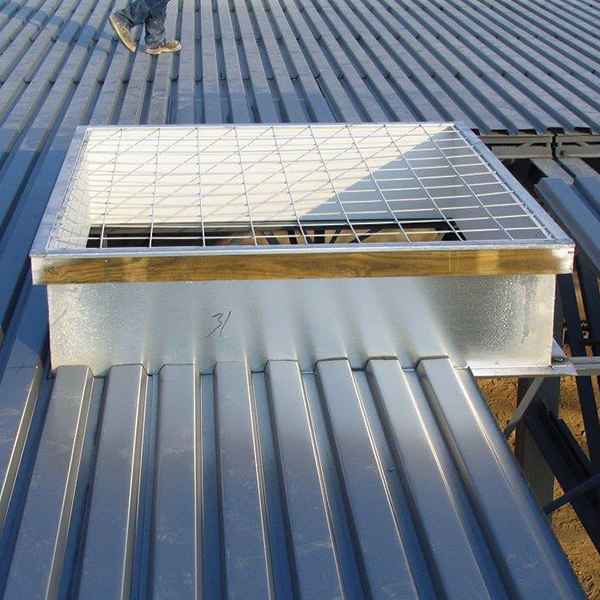 Prefabricated Curbs
Economical and Convenient Alternative to Site Built Curbs
Wasco's prefabricated curbs are fully assembled to reduce installation time and cost, with no chance of missing parts and no field assembly. Available in insulated and non-insulated models as structural or non-structural.
Choose steel (WRC6 or WRC3) or sheet aluminum (CO) construction.
Models WRC6 and WRC3 curbs come standard with an impact tested security screen that is fabricated in a 6″ x 6″ welded grid pattern using 3/16″ cold-rolled galvanized steel rod, with an optional 4″ x 4″ grid for California. The optional structural 14 gauge steel curb eliminates the need for costly structural reinforcement. WRC3 curbs are constructed with fiberglass insulation (R-value >5).
Model CO thermally enhanced curbs are constructed with 1-1/2″ rigid insulation (R-value 5.8).
Product Overview Download PDF
Thermally Enhanced Curb (CO)

Steel Curb, Insulated (WRC3)

Steel Curb, Non-Insulated (WRC6)
Installs above roof deck
Thermally broken sheet aluminum
Interior aluminum liners painted white, custom colors available
1-1/2″ rigid insulation
Standard 12″ or 16″ curb height, custom heights available
HS adhesive clamping at corners
2×2 wood nailer
R-value 5.8
Installs above roof deck
14 gauge structural steel or 18 gauge
non-structural
Optional 14 gauge spans between joists up to 6′ OC with no additional framing required
Interior steel liners painted white
1-1/2″ thick 3lb density fiberglass insulation
Full height mitered and welded corners
Factory installed 3/16″ security grid at 6″ OC with optional:

No security screen
California grid – 3/16″ security grid at 4″ OC
Burglar bars – 8×8 grid, 1/2″ diameter steel

2×2 wood nailer
R-value >5
Installs under roof deck
14 gauge structural steel or 18 gauge
non-structural
Optional 14 gauge spans between joists up to 6′ OC with no additional framing required
Interior steel liners painted white
Curb heights of 9″, 12″, 14″ and 16″
Full height mitered and welded corners
Factory installed 3/16″ security grid at 6″ OC with optional:

No security screen
California grid – 3/16″ security grid at 4″ OC
Burglar bars – 8×8 grid, 1/2″ diameter steel

2×4 wood nailer
R-value >5