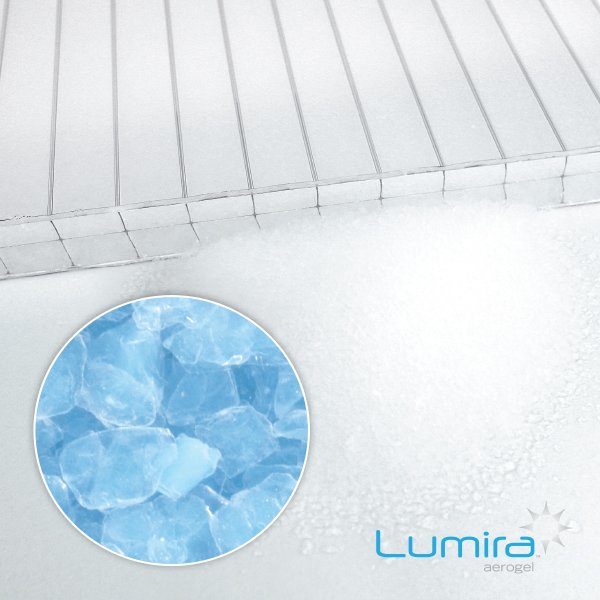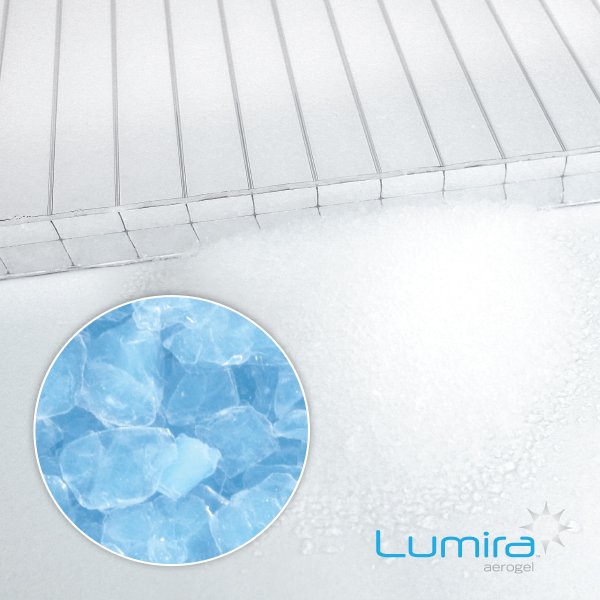 Lumira Aerogel
Wasco Skylights with Lumira® Aerogel for Superior Thermal Performance!
Wasco skylights with Lumira Aerogel are the highest performing daylighting products available on the market today. These lightweight polycarbonate panel skylights are an excellent value and can substantially reduce energy costs and provide a great return on investment. Transform your daylighting applications with environmentally friendly sustainable, energy-efficient skylight designs.
Find a Sales Rep
Benefits

Environmental Certification

What is Lumira® Aerogel?
Benefits of Diffused Daylighting
Increasing natural daylighting in buildings has long been a goal in architectural design. Studies have shown that people thrive in natural lighting; they're healthier, happier, and more productive. Also, increased daylighting designs are proven to have a positive effects such as:
Increased productivity
Increase in sales up to 40%
Shown to increase learning rates (20-26%)
Decreases absenteeism
Promotes a healthier, happier work and educational environment
Applications
Schools
Offices
Warehouse
Retail Environments,Grocery Stores
Today, the cost of energy is driving more stringent energy code requirements and builders and architects are looking for ways to turn daylighting designs into sustainable, cost-efficient energy designs. Lumira Aerogel is the answer as the only eco-insulation for high performance skylighting.
From MBDC's perspective Lumira Aerogel is "an excellent technical nutrient which provides an elegant solution to the problem of thermal and sound insulation. The finished product is consistent with the MBDC Cradle to Cradle Design philosophy."
UV stable multiwall polycarbonate glazing filled with Lumira aerogel
Lumira® Aerogel Fill
Lumira aerogel provides superior insulating capabilities. Made of a dry silica particulate, Lumira aerogel is completely recyclable, eco-friendly, non-combustible, and Cradle-to-Cradle certified. It is a lightweight insulation and daylighting solution that repels water, retains its properties under compression, and can enhance design options and aesthetics providing beautifully diffused full spectrum daylight inside the building.
Superior thermal performance of a typical insulated glass skylight
Glare-free, full spectrum diffused light
Green product that's Cradle-to-Cradle certified
Completely moisture resistant
Will not support growth of mold, mildew, or fungus
Reduces sound transmission
Performance will not deteriorate over time
Multiwall Polycarbonate Panel
The industry's most advanced multiwall polycarbonate sheet. This high-performance, lightweight panel maintains high clarity and provides an outstanding balance of impact strength and stiffness, excellent thermal insulation, UV protection, flame and condensation control, and long-term high light transmission.