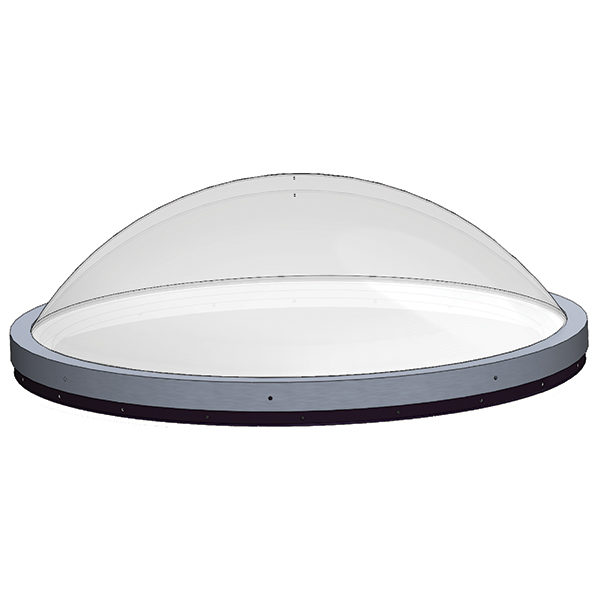 Circular Units
These double dome circular curb mount units have been updated to today's specifications by incorporating our CS vinyl curb with a rolled aluminum retainer. These structural improvements reduce condensation and increase thermal performance by eliminating the need for weep holes.
Glazing is available in thermoformed acrylic or impact modified double domes.
Glazes and Finishes

Standard Sizes

Safety Considerations

Installation
Glazing Options
Outer:
Clear
#2412 Bronze
#2447 White
Satin Sky
Inner:
Finish Options
Frame finish is PVC, white interior and bronze exterior. Aluminum retainer frame.
Retainer Finish:
Model
Curb Mount (DDCCM)
O.D. of Curb
DDCCM–36
34"
DDCCM–48
46"
DDCCM–60
57"
DDCCM–72
70"
DDCCM–84
82"
DDCCM–96
94"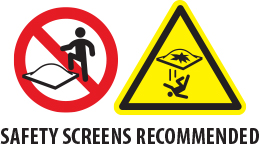 Wasco skylights are designed to withstand normal elements of the weather. They are not designed to withstand human impact or falling objects. These skylights should not be walked upon under any circumstances. The owner or designer should restrict access only to authorized personnel who have been adequately cautioned as to the location of the skylights and informed of the warning above, or said owner should provide protective guard rails or screens around the skylights.
Unit Skylight Installation Instructions
Curb Mount: Download PDF
Construction Video: Circular Curbs