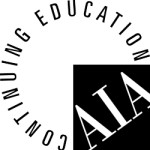 Available Presentations for Architects and Home or Building Designers:
Daylighting High Performance Schools and Buildings with Toplighting Strategies – 1 HSW credit
In this course we will review the definition of High Performance Schools as defined by the U.S. Environmental Protection Agency and examine toplighting and skylighting as a tool for proper daylighting strategies. These daylighting strategies are applicable in most structure types.
Also covered, will be an overview of the role natural daylight plays in bio-chemical health.
We will also cover Code requirements for sizing and placement of daylighting products and fall protection options to meet OSHA fall protection codes.
Lastly, we will provide a synopsis of current innovations in high performance and dynamic glazing and commissioning tools that help ensure daylighting designs achieve set performance standards. At the conclusion, you will be able to:
Define the 12 characteristics of a High Performance School as defined by the EPA
Understand how proper daylighting impacts the areas defined as Health, Thermal and Visual Comfort, Energy Efficiency and Commissioning
Understand current daylighting building code requirements and strategies to meet the codes
Strategies to reduce the need for non reusable energy resources
Identify the key design considerations including climate and sun zones
Identify toplighting and skylighting strategies and components
Understand new innovations in high performance and dynamic glazing
Understand OSHA fall protection codes and daylighting options to meet the codes.
Daylighting with Unit Skylights – 1 HSW credit
This presentation addresses the fundamental design considerations of daylighting provided by Unit Skylights. Skylight components are addressed as well as the integration of artificial lighting. Skylight location and placement are looked at in relation to the climate, interior space and Daylighting needs.
Properly designed use of Daylighting and integrated light fixtures provide substantial energy savings. Natural Daylighting has proven to increase student test scores, increase retail sales and promote wellness.
New energy efficient glazing materials utilizing Aerogel are also part of the presentation.
Wasco Products, Inc. is a Registered Provider with The American Institute of Architects Continuing Education Systems. Credit earned on completion of these programs will be reported to CES Records for AIA members. Certificates of Completion for non-AIA members are available upon request.
These programs are registered with the AIA/CES for continuing professional education. As such, they do not include content that may be deemed or construed to be an approval or endorsement by the AIA of any material of construction or any method or manner of handling, using, distributing, or dealing in any material or product. Questions related to specific materials, methods, and services will be addressed at the conclusion of the presentations.